Sorry — the Music Marketing Mentorship Program (3MP) is currently closed to new members
To ensure that 3MP remains an exclusive and active community of independent artists, managers and music biz pros, Bob closed the doors to new members.
Get on the advance notification list and be the first to know when the program opens up again ...
Just enter your name and email address below.
NOTE: You must open and respond to a confirmation email to activate your submission, so be sure to enter an email address you actually use — or you will not receive emails from me!
The info below is here to give you an idea of the benefits that 3MP members get (and to encourage you to pay attention when the doors open again)
Bob's exclusive interview with Jack Conte and Nataly Dawn of Pomplamoose — the YouTube duo with 57 million views and 280,000 subscribers (coming in June).
A video tutorial detailing Bob's thoughts on how Jonathan Coulton grossed a half million dollars last year (delivered to 3MP members in the next week or so).
10 Truths About Making It in Music by Andrew Apanov and Ben Brown. This brand-new, 53-page special report is filled with advice from Damian Kulash (OK Go), Scott Ian (Anthrax), John Illsley (Dire Straits), Paul Phillips (Puddle of Mudd), Jared Leto (30 Second to Mars), and more! Yours free when you join the program today.
Four killer reports by Jonathan Ostrow, including:
How to Turn Casual Fans into Super Fans
A Content Strategy to Grow Your Mailing List and Music Career
8 Unconventional Ways to Use Twitter for Music Promotion
How to Maximize Your Facebook Event Results
Here's what you get at the Silver Level — by far the Best Value ...

Access to a monthly Music Marketing Mastermind conference call. Upcoming:
Monday, June 13 — Join Bob and Tony van Veen, CEO of Disc Makers, CD Baby, and the new BookBaby as they discuss what some of the most successful independent artists have done to grow a fan base and sell lots of music.
Access to an archive of exclusive audio interviews:
Dr. Joe Vitale — He's the master of "Hypnotic Marketing." He's also a musician and songwriter who just put out his first album. You definitely want to hear this exclusive, one-hour interview — and take lots of notes when you do.
Michael Brandvold — In 1998, Gene Simmons of KISS tapped him to be build from scratch, manage and grow KISSonline into a multi-million dollar enterprise.
Martin Atkins — You can always count on the author of "Tour:Smart and Break the Band" (who's performed with Johnny Rotten & Public Image Ltd, Trent Resnor & Nine Inch Nails, Ministry, and more) to deliver lots of real-world, punk-rock wisdom.
David Nevue — What could you learn from an independent musician who has been making a good living and supporting his family for 10 years? That's what this solo piano artist has accomplished. David shares his inspiring story in this interview.
Dave Carroll — His "United Breaks Guitars" YouTube video has been viewed more than 10 million times. It led to widespread media exposure in Rolling Stone, The New York Times, an appearance on The View and much more.
Jason Van Orden (known as Jay on the "Internet Business Mastery" podcast) also happens to be a musician! Listen as he discusses the best ways musicians can apply the best practices of music marketing superstars.
The members-only Guerrilla Music Marketing Confidential newsletter delivered to you (almost) every week — plus you'll get back issues that feature ...
The Sneaky Facebook Profile Pic Trick!
A Killer Way to Build a Fan Email List & Get More People to Shows
The 7 Elements of a Successful Kickstarter Fan-Funding Campaign
Breaking Facebook News You Should Know About - and a serious word of warning
Use These New Websites to Get More Gigs & Plan Tours
How One Seattle Band Raised a Quarter of a Million Bucks in Two Weeks
How to Create Your Own iPhone Music App at No Cost
6 Tools to Help You Measure Your Online Marketing Effectiveness and Buzz
The Charlie Sheen Guide to Current Event Songs
This Trend Took Even Google by Surprise - and It Affects You Big Time
EXTRA PERK: At the Silver Level, you can also invite a SECOND person of your choice (your manager, client, band mate, partner, etc.) to join us on the monthly calls and get full Silver Level benefits, including the Guerrilla Music Marketing Confidential subscription and audio interview series — at no additional charge!
You also have the option of joining at these other levels, depending on your needs and budget — but the door will close on ALL OF THEM after May 24:
Basic — This is Bob's entry level program for self-promoting artists, managers, publicists, and more. It features a subscription to Guerrilla Music Marketing Confidential, a short newsletter filled with Bob's latest strategies, success stories, and breaking music trends for members only — delivered 3 or 4 times a month.
Gold — When you're ready for one-on-one private coaching and guidance, the Gold Level is for you. Here you get up to 45 minutes of Bob's undivided attention every month via video Skype sessions or telephone. Get direct personalized marketing advice and inspiration on an ongoing basis. PLUS get all the benefits of a Silver Level membership above.
Platinum — If you are really serious about getting personal coaching (and acting on the strategies) this level may be for you. You'll get up to two and a half hours of Bob's undivided attention every month — a much more in-depth dose of marketing advice and inspiration directly from Bob on an ongoing basis. PLUS get all the benefits of a Silver Level membership above.
Are you ready to join Bob Baker and other Music Marketing Mentorship Program members on this empowering adventure?
"Bob Baker is a mentor and trusted friend in a harsh industry"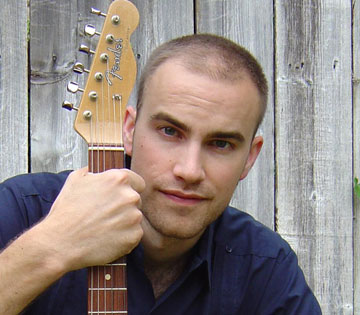 "Words can't adequately express the sincere gratitude I feel towards you for your teaching. There are THOUSANDS of people out there to whom you are a household name, a mentor, and a trusted friend in a harsh industry. I thank you from the bottom of my heart for all you have done for me personally to transform my attitude." -Justin Cash, www.gojustincash.com
"The most productive hour I've ever spent!"

"I have attended countless conferences, seminars, and read countless books and articles on the industry, but this was without a doubt the most productive hour I have ever spent. Bob gave me insight into ways I can grow my fanbase, increase sales, and make more money. In fact, just one of his pointers will help us save thousands of dollars a year! I highly recommend a personal consultation with Bob Baker. It's well worth the investment!" -Mark Mohr, Christafari, GospelReggae.com, Lion of Zion Entertainment, Positive Music Agency
"The catalyst for Carnegie Hall"
"I can't thank you enough for offering your Music Mastermind Group. It gave me the 'aha' moment that manifested a solo performance for rock violinist Antonio Pontarelli at the renowned Carnegie Hall. There was a synergy of commitment and excitement in the group that inspired me to raise the bar by implementing goals and thinking outside the box. Thanks for empowering us to stretch our boundaries and become the best we can be. I hope others who are serious about a career in music are motivated to take the same action." -Greta, Antonio Music, www.antoniomusic.com