I Want to Share My Best Internet Book Promotion Secrets With YOU!
Click the Play button to hear
a personal message from Bob
Are You Ready to Fully Harness the POWER of the Internet to Sell More Books?
If so, then this is for you!
After spending nearly 20 years building a thriving, home-based publishing business in the music marketing niche, for the first time I have published a title about online book marketing. It's called 55 Ways to Promote & Sell Your Book on the Internet.
This resource reveals the most practical and cost-effective ways that I and other successful authors have promoted ourselves and our books online. It demystifies Internet book marketing and makes it accessible to any author at any skill level.
Ready to order now? Click here ...
---
What the Experts Are Saying About 55 Ways:
"As the co-author of Guerrilla Marketing for Writers and the director of Author 101 University, I know smart book marketing ideas when I see them. Bob's new book is filled with simple but highly effective strategies any author can use to get attention and sell more books online."
-Rick Frishman, founder of Planned Television Arts, www.RickFrishman.com
"Bob Baker's fantastic 55 Ways book should be at the top of every author's required reading list. It is an essential guide to the new world of online promotion and marketing - a must-have for any writer who wants to harness the Internet to build an audience and sell more books."
-David Mathison, author of Be the Media, www.BeTheMedia.com
"No matter where you are on your publishing journey, Bob Baker's 55 Ways to Promote & Sell Your Book on the Internet is a must-have. In his own down-to-earth style, Bob reveals dozens of smart, rock-solid resources you can use today. He hasn't broken any molds in how he approaches book promotion and sales. Instead, Bob created a brand new mold — one that is sure to support your success while showing you a great time along the way."
-Paulette Ensign, www.TipsBooklets.com, www.PublishingProsperity.com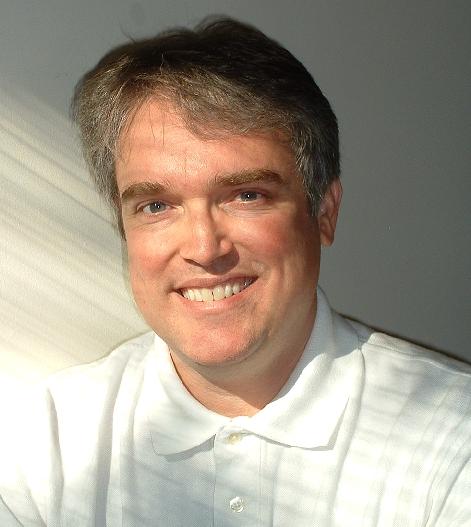 "If you want to increase your book sales, read Bob's new 55 Ways book. This comprehensive, easy-to-understand resource will demystify online marketing and get you rolling. It's just the kick in the pants you need to goose your book sales. But don't worry, this kick won't hurt." -Steve Weber, author of Plug Your Book! and ePublish.
---
Here Are Just Some of the Internet Book Promotion Tips I Share in 55 Ways:
The 3 steps to effective online book marketing
The most important success factor you should focus on to build your author career
What a BIS is, and why every author needs one
Your #1 marketing asset and why it's so important to your success
The two major questions you must answer before designing your web site

The Top 5 places to build a web site for free
The biggest mistakes careless authors make with their web sites (these blunders drive people away in droves)
How to use video and audio content to attract book buyers like magnets
7 elements that every home page should have
How to position yourself so you stand out online in your genre
How to make sure your web pages are search engine friendly
The easiest ways to accept secure payments from your web site
My top tips for online shopping carts (including a great system hardly anyone knows about)



How to sell downloadable ebooks, reports, audio, and more
Secrets to getting your name in front of your ideal book buyers online
6 book review sites that are receptive to independent publishers
One of the newest trends in web site traffic generation
7 places to promote your author events online for free


---
More Praise for the 55 Ways Book:
"Baker's book offers wonderful snippets of advice for marketing your book online! His message is rich with experience and enthusiasm. 55 Ways to Promote & Sell Your Book on the Internet is not weighed down by a lot of hype. It gets straight to the point and readies you for action!"
-Deltina Hay, author of A Survival Guide to Social Media and Web 2.0 Optimization, www.SocialMediaPower.com
"Being in the book business, I have spent thousands of dollars on marketing — of course, looking for gems like these. You have put them all together in this book. Powerful! I praise you for your insights and generosity in sharing them."
-Ardy Skinner, author of The Lavish Cheapskate, www.LavishCheapskate.com
"Bob's new book is a lifesaver. His research saves me time. I immediately applied his experience, tips and expertise to my own promotion efforts."
-Larry De Rusha, author of The Secret of Knowing and Romancing the Divine, www.LarryDeRusha.com
"Reading Bob's 55 Ways book is like having your very own marketing/promotion/communications coach! Bob's conversational style makes his promotional expertise accessible and easy to implement quickly. Bob's track record of success is evident in the variety of ways he uses new media to promote his own work. Now, it's your chance to learn from the best and enjoy success!" -Maria Rodgers O'Rourke, author of Prepare Your Heart for a Great Christmas and Prepare Your Heart to Be a Great Mom
---
The 55 Ways Book Also Reveals These Low-Cost, High-Impact Book Marketing Tactics:
Three free Google services you should be using to promote your book (some of these you've probably never heard of)
Google search tricks you can use to uncover book exposure gold
My warning about pay-per-click ads
What you really need to know about social networking and Web 2.0
Blogs, podcasts and RSS feeds demystified! Never be confused about them again!
The top 9 web sites where book lovers swarm like bees
The Top 5 Facebook features you should be using to promote your book





Tweet your message to the masses: the 5 types of links and 7 topic ideas that will help you sell more books on Twitter
How to use "tagging" and "bookmarking" to generate mega traffic to your author web site
7 things you should post on your blog to engage readers and sell more books online
How one author used podcasts to get a major book contract, a movie deal, and hit the New York Times Bestseller List
6 ways to make the most of short and simple online video clips
And much more!
---
What Other Readers Are Saying About 55 Ways:
"Bob's new book is an essential reference for any writer or creative person, no matter how much of a beginner or expert they are. Priced right too. Section 3, 'Promoting Your Book Across the Internet,' contains exceptional advice for anyone marketing anything online — books, music, crafts, events, or services. Well done!" -John Willmott, Celtic Ways, www.celticways.com
"Bob's insight into the current Internet marketing world is refreshing and leads you right down the tunnel to the light containing that beautiful rainbow of publishing success. Bob is the real deal, making available proven techniques to anybody at a price that all can afford. Note to the masses: Buy this book! It can and will change your life." -Bill Harper, www.BluesJamCentral.com
"I've been reading Bob's work ever since Branding Yourself Online. This book, like all his others, is simple, straight-forward, concise and chock-full of information. 55 Ways is easy to follow and guides you step by step through an otherwise overwhelming subject matter. I recommend Bob's work to many of my clients. This one will definitely be on the recommended reading list." -Philip Horvath, transformational catalyst and founder of c3: Center for Conscious Creativity
"You are one heck of a great communicator. 55 Ways to Promote & Sell Your Book on the Internet is explained in simple terms and spelled out in an organized manner. Can't wait to purchase more of your how-to information." -Ronnie Mason, www.RonnieMason.com
---
Order This Month and You'll Also Get These Special Bonuses ...
These MP3 audio downloads will be available as soon as your order is processed online:
An interview with Andrew Chapman, author of Rock to Riches: Build Your Business the Rock & Roll Way. In this interview, Andrew and I cover ideas on branding, target marketing, and how to set yourself apart in a crowded marketplace. Comes with a one-page worksheet.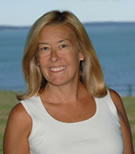 An interview with Janet Spurr, a self-published author who sold 2,300 copies of her book of short stories, called Beach Chair Diaries, in 13 months. Hear how she did it.
---
Order the paperback book version of 55 Ways to Promote & Sell Your Book on the Internet for just $24.95
Limited Time Offer: Only $19.95
Or get the PDF ebook version as an immediate download for only $14.95.
With either purchase, you'll get immediate access to the two MP3 bonus audio interviews listed above.
EXTRA BONUS: I always autograph books to the person listed in the "ship to" address. If you'd like your book signed to someone else, or not autographed at all, please send an email to let me know -- Bob AT Bob-Baker dot com.
---
Order Risk-Free for One Year!


55 Ways to Promote & Sell Your Book on the Internet comes with a One-Year Money-Back Guarantee. Take up to 365 days to use my advice and decide if it's helping you get more exposure and sell more books online. If you're not happy, for any reason, just let me know and I'll give you a fast, friendly refund.
Just click the "Add to Cart" button below
I feel very blessed to make a living doing something I truly love — inspiring and empowering musicians, authors, and other creative people through my books.
The Internet allows me to serve others and support myself this way. It can do the same for you!
I look forward to sharing my best Internet book promotion principles and tactics with you.
To your success!
-Bob
---
Order Securely Online Now
55 Ways to Promote & Sell Your Book on the Internet
PDF ebook download version - $14.95
Get immediate download access to the ebook and bonus
audio files as soon as your order is approved.


Add to Cart
---
Important note about ordering the paperback hard copy:
If you need your physical book quickly, I suggest getting it from CreateSpace, Amazon US or Barnes & Noble. Just know that you won't get the bonuses and your book won't be autographed. You can also order from Amazon in the United Kingdom, Germany, France, Italy, and Spain.
If you want the bonuses and a personalized autographed copy — and you don't mind waiting a while — then order it from me using the link below. I'll get it to you as soon as I can, but I can't guarantee a delivery time.
55 Ways to Promote & Sell Your Book on the Internet
8.5 x 5.5 paperback book - 202 pages
$24.95 $19.95 plus shipping
Click Add to Cart button for shipping options and fees. Get immediate download access to the bonus audio files as soon as your order is approved.


Add to Cart
---