Bob Baker's The Buzz Factor
Music marketing tips and self-promotion ideas for independent songwriters, musicians and bands.
DIY Music Marketing for Serious Musicians
What every musician should know about do-it-yourself music promotion and social media marketing

A new resource from the minds of Bob Baker and Brian Thompson
From: Bob Baker
I'm really excited to be teaming up with Brian Thompson to bring you a special package we created called "DIY Music Marketing for Serious Musicians."
Don't let the "serious" label scare you.
This isn't about scowling or sucking the fun and creativity out of marketing. Not at all.
Instead, we created this package for independent artists, managers, and promoters who are committed to learning AND doing.
Is that YOU?
If so, you're seriously interested in knowing the best practices of DIY Music Promotion and Social Media Marketing ... AND you're willing to ACT on these tactics and incorporate them into your musical life.
What's All This Then?
This project started a couple months ago when I invited Brian to join me on a private teleclass for a select group of my readers.
(In case you don't know, Brian is a founding partner of Thorny Bleeder, editor of The DIY Daily, cohost of The Music Biz Weekly podcast, and more.)
The call lasted a full 90-minutes as we covered 10 Little-Known Things Every Musician Should Know About Guerrilla Music Marketing. We also answered several important questions live during the call.
In fact, you are welcome to download the two-page, fill-in-the-blank PDF worksheet we used during the call.
Just click here.
Well, the teleclass was amazing!
Brian and I covered so many crucial aspects of DIY Music Marketing — some of them were planned, but many other nuggets of wisdom came up spontaneously with attendees during the 90-minute call.
After the teleclass, I got several emails from musicians who raved about the strategies we covered. So I contacted Brian and asked him if he'd be interested in sharing these pearls of wisdom with a wider audience.
His response: "Hell yeah!"
And that lead to us offering you ...
DIY Music Marketing for Serious Musicians
Here's what you get in this new package, available for instant download:
10 Little-Known Things Every Musician Should Know About Guerrilla Music Marketing
This includes:
The complete 90-minute MP3 audio file of the entire private teleclass we presented.


The two-page PDF worksheet we used during the call, along with the questions we answered and space to take notes (be prepared to take a lot)
Again, you can download that fill-in-the-blank worksheet now by clicking this link.
That alone would have been plenty to give you. But Brian and I wanted to make this package (our first collaboration together) something special.
So, we are also throwing in these bonus resources ...
Creative Digital Marketing for Songwriters and Indie Musicians
This is a great recording of a live workshop Brian gave recently on how to use social media to connect with fans and build a music career. With this bonus, you get:
The 66-minute MP3 audio recording of Brian's info-packed workshop


A 22-page PDF of the PowerPoint slide show he used that day


A worksheet that covers "31 Ways to Suck at Social Media Marketing"
Don't worry. Brian won't teach you to actually "suck" at digital marketing :)
In this live workshop he reveals common mistakes (some of which you're probably making right now) to teach the true "best practices" of social media.
You'll also get:
Guerrilla Music Marketing Nuts and Bolts Workshop
This is a live workshop I've only given a handful of times over the years.
This bonus includes:
The 47-minute MP3 audio recording of my live Guerrilla Music Marketing workshop


A 31-page PDF of the PowerPoint slide show I used
In all, you get more than three and a half hours of audio training sessions with this package ...
Plus PowerPoint slides and worksheets to help you absorb the strategies and make them your own.
If these resources don't help you connect with more fans and grow your music career, you need to check your pulse ... or rethink your commitment to promoting your music in the first place.
How much?
We think all of these resources combined are easily a $47.00 value ...
But we want this to be affordable for as many music people as possible.
So, for a limited time, you can get immediate access to all of this material for only $27 USD.
---
DIY Music Marketing for Serious Musicians also comes with ...
A 60-Day, Money-Back Guarantee!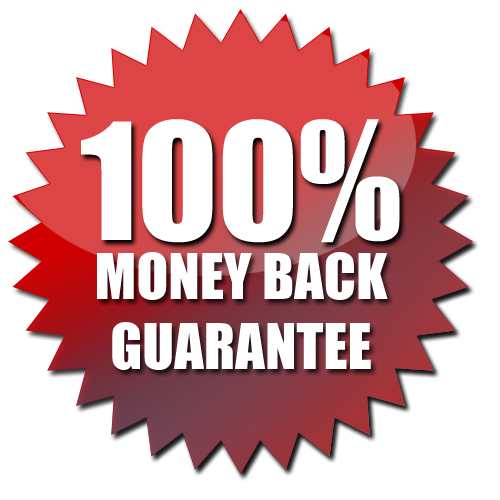 Yes. We want you to be happy. So take up to two full months to apply these DIY marketing tactics and decide if they're helping you get more exposure, attract more fans, and make more money with your music. If you're not happy, for any reason, just let us know and we'll give you a refund.
We won't make you jump through hoops. No 20 questions. We'll just give you your money back.
-Bob
P.S. Are you ready to get "serious" about music promotion and social media marketing? If so, this package is for you.
Take a stand for your music career and order it now.
---
DIY Music Marketing for Serious Musicians
MP3 and PDF download.
Get immediate download access
as soon as your order is approved.
$27 USD

Note: This is a download only product. There is no extra shipping fee, because nothing will be snail-mailed to you.


---
Free Ezine
Get Bob's FREE music marketing tips delievered by email 3 or 4 times a month! Find out more or subscribe now:
---