Bob Baker's The Buzz Factor
Music marketing tips and self-promotion ideas for independent songwriters, musicians and bands.
News, notes and ideas on music marketing, self-promotion, artist empowerment and more
---
October 25, 2007
Shocking News About the Music Industry
Are you feeling down because CD sales keep falling and the traditional music industry is tanking? Well, you shouldn't be.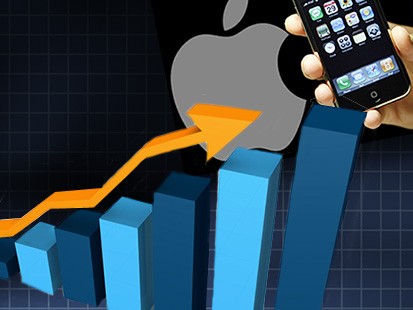 As Chris Anderson writes in
this blog post
:
"It's a big mistake to equate the major labels and their plastic disc business with the industry as a whole. Indeed, when you stand back and look at all of music, things don't look so bad at all."
His research indicates that every part of the music industry, except the sale of compact discs, is up. Here are his stats:
Concerts and merchandise: UP (+4%)


Digital tracks: UP (+46%)


Ringtones: UP (+86% last year, but probably just single-digit percent this year)


Licensing for commercials, TV shows, movies and videogames: UP (Warner Music saw licensing grow by about $20 million over the past year)


Even vinyl singles (think DJs): UP (more than doubled in the UK)


And, if you include the iPod in the music industry, as I'd argue a fair-minded analysis would: UP, UP, UP! (+31% this year)
I don't particularly agree with Chris Anderson's "most music will soon be free" prediction. If you have an audience that truly gets value from your music, they will pay for it.
I do embrace the notion that music should be free in the sense of unencumbered and "free" to flow digitally where the marketplace takes it. But that doesn't mean all music should be free (as in no cost) just because it can circulate that way.
YES, you should give away some of your music to create awareness and build a fan base (or all of it, if that's what you want to do). And NO, you shouldn't waste your time with digital rights management (DRM) and suing people who share your files for free.
BUT don't make the mistake of thinking that no one buys music anymore. If you make music that matters to your fan base, and if you establish bonds with your audience, they will reward you with money. And there's nothing wrong with that!
-Bob
Coming Nov. 12 to Los Angeles
: Gilli Moon and I will co-present a workshop called "
How to Build a Successful Career in Music (and the Arts)
." Get more details and reserve your seat
here
.
Did you enjoy this blog post?
Subscribe now
and get all of my newest ideas delivered by email or RSS feed.
Learn how here
.
posted by Bob Baker @ 10:44 AM 2 comments
---
2 Comments:
At Oct 26, 2007 9:36:00 AM, Steve Kercher said...

Bob,
Yesterday I was listening to choral music in iTunes and the store popped up with some suggestions. Since I am a big fan of choral music I clicked on one: John Rutter and the Cambridge Singers - Christmas Night, Carols of Nativity. I listened to a few of the 30 second clips and was sold. I clicked on the BUY ALBUM button and was enjoying another great classical music album. I have purchased single songs before but having almost instant connection to a full album in minutes just struck me anew as so cool. It wasn't free. I was paying for the music as well as the power and convenience of downloading instantly. And if the Cambridge Singers come around I will pay to go see them and even buy a t-shirt. (do classical musician's sell t-shirts?)

At Nov 16, 2007 2:12:00 PM, said...

Hi Bob,
We all know by the music industry isn't what it used to be. The record industry as we knew it has been decimated, and hip-hop/urban artists are selling more "unit" and making significantly more money selling ringtones than in album sales! Never thought I'd live to see this day, and I'm no spring-chicken.

Live shows and digital (legal) downloads are the future for the indie artist, and the future is now. How come you don't cover urban/hip-hop artists on your blog? I'd love to read more about J. MELLO (Justin Smith); he's a new indie lyricist (whose father was Chris Smith from KOOL & THE GANG) who's rapping (but he's not "a rapper") about topics that are anything BUT gangsta or bling.

MELLO's rapping about social-commentary w/ tunes like "Oxy Cotton" (a reference to the abuse of Oxycontin in suburban kids), "Torture" (a poignant song about heartbreat) and "Jersey Glam" ("Daddy's on the road / celebratin' with the groupies") about his life growing-up as a rick black kid surrounded by rich white kids and yearning for his father's love.

Thanks for listening, and I'm glad I found your blog. ;-)
---
Feed Me
What About Bob?
Bob Baker is an author, indie musician and former music magazine editor dedicated to showing musicians of all kinds how to get exposure, connect with fans, sell more CDs, and increase their incomes.
Bob's Books
Guerrilla Music Marketing Handbook:
201 Self-Promotion Ideas for Song-
writers, Musicians and Bands on a Budget
55 Ways to Promote & Sell Your Book on the Internet
A easy-to-read overview of online marketing
FREE Music Tips Ezine
Connect with Bob on
Reprint Rights
Click here if you'd like to run some of Bob's posts on your own blog, web site or e-zine.
Previous Posts
Favorite Music Blogs
Copyright 2004-2010 Bob Baker