Sorry, this resource is no longer available for sale.
Be on the lookout for my new
Music Publicity Insider's Guide coming soon.
In the meantime, check out these other great music marketing resources and subscribe to my free Buzz Factor ezine.
---
Ariel Hyatt and Bob Baker present an in-depth ...
"Music Publicity Bootcamp"
An intense home study course filled with insider secrets on how to reach the music media and get the exposure you deserve!
It was a one-time event.
Indie music publicist Ariel Hyatt and music marketing expert Bob Baker co-presenting a four-hour Music Publicity Bootcamp in Ariel's New York City office. The first session sold out in days. So Ariel and Bob offered a second four-hour session later the same day. That one sold out too.
It was a long, exhausting day for the two presenters. But by the time it was over, it was clear that something special had taken place.
Here's what some of the attendees that day had to say ...
"Absolutely amazing and informative!"
"Ariel and Bob don't leave room for crash and burn in the music industry. With their constant empowering guidance, there is simply no room for reasons why artists will not reach their personal goals. No more excuses!"
-Trystette, www.trystette.com
"I now understand so much more about publicity after the seminar. I'm no longer confused. Thank you so much for sharing your knowledge." -Karen Brown, Royal Stone Records, www.royalstonerecords.com
"Absolutely amazing and informative. I found this workshop to be focused, clear and full of information to empower musicians to stop thinking and start acting in the realm of music publicity."
-Beth Callen, The Callen Sisters, www.thecallensisters.com
"The information Bob and Ariel shared really helped to 'demystify' the writing of press releases for me. The workshop sparked a bevy of ideas that I wrote down the rest of that weekend. I can't wait to try them out!" -Denise "Nicee D" Todman, www.BendedKneeProductions.com
After the incredible response from attendees at both of these four-hour workshops, Ariel and Bob quickly came to the same conclusion ...
"We Need to Get This Empowering Information Into the Hands of More Artists and Music Promoters!"
That's why they decided to share this special event with the world in the form of a new Music Publicity Bootcamp home study course — complete with four audio CDs, a complete transcript of the workshop, press kit and press release samples, worksheets, articles, music PR resource lists, and a fifth bonus CD featuring an extended Q&A session with attendees.
With over eight hours of bootcamp audio to work with, Ariel and Bob found the best segments from both workshop sessions and edited them down to the very best four hours of content recorded on that incredible day.
---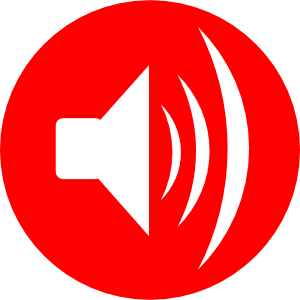 Listen to this audio sample of Bob and Ariel explaining why so many press kits end up in the trash can, and how to be memorable:
---
Here's just some of what Ariel and Bob cover in the Music PR Bootcamp course:
A day in the life of a music journalist, and the two factors that will help you connect with them quicker
The new landscape of music media — and why there's never been a better time to be an indie music promoter
The "2 to 1" strategy for establishing media relationships
What you need to know about band photos — the good, the bad, and the ugly
Press Kit Critique Sessions: listen in as Ariel and Bob give real-time feedback on attendee press kits (this was a real eye-opener for everyone there)
How much is too much? What artist info to include on paper and what to save for your web site
How to promote an "old" CD release (it is possible)
The two types of artist bios that label you as an amateur to the media
How to get your music bio reprinted as a newspaper or magazine article — it happens all the time, if you know how
The 8 types of media exposure every indie artist and promoter should know about
How to make the best use of free calendar listings (most artists overlook this)
The 5 best ways to "pitch" a music journalist
What to focus on to get the most music media bang for your buck
The one thing you should do for music journalists that practically no one else does
Press Release Writing Exercises: listen as attendees work together to craft the best news angles to promote themselves
Why sending out 10 press kits may be better than sending 100
When to send email vs. when to use the phone
When does persistence become harrassment? Learn Ariel's rules for following up with the media (it took her years to get this right)
Clever ways to get past media gatekeepers — receptionists, voice mail, etc.
Your 30-Second Pitch: listen as attendees struggle to hone a quick "elevator speech" they can deliver to media contacts — when it works, it's magical
3 ways you should NEVER start a conversation with a journalist
The most effective ways to pitch your music to ANY editor, writer, radio station, or new media outlet
The top 3 mistakes most musicians make when preparing their press kits — and how to avoid them
"You Reignited My Passion for Music!"
"I truly enjoyed the seminar and found it extremely informative. As a performer who now realizes that it is possible to market myself without a 'record deal,' this bootcamp was extremely encouraging." -Curvie McMurray, www.curviemcmurray.com
"This workshop was a wonderful experience. I learned a ton of information in a short amount of time. I wouldn't have missed it for anything." -Clive Swersky, producer of Live with Clive: Turning your Passion into Profit, www.lettheloveflow.org
"So cool! Everything you always wanted to know about publicity. Ariel and Bob are so generous with their information and expertise. It was great to be in a room full of indie artists who are all on different pages of the same book. I learned a lot, was inspired, and motivated!"
-Clare Veniot, www.46bliss.com
"I was losing the fire I had for promoting my music, and your seminar gave me the coals (and the goals) I needed to get reignited and back in the game." -Timothy Dark, www.timothydark.com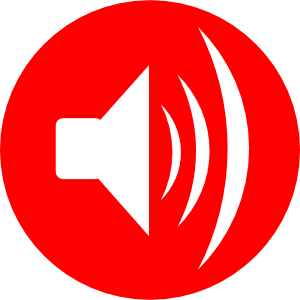 Here's another audio sample of Ariel explaining how she got some of her acts in Rolling Stone magazine:
---
Here's more of what you'll get from the Music Publicity Bootcamp home study course:
How to write an artist bio that journalists actually read and cover
Why 90% of all press packages end up in the trash — and how to avoid having that happen to you
Words to avoid at all costs in your press materials (these are the words that make journalists roll their eyes before moving on to the next press kit in the slush pile)
Proven techniques for getting music industry people to notice you
The one thing you must do the very first time you contact someone in the media to make a memorable impression
How to develop a consice mission statement that will help you achieve all of your music business goals
How to position yourself in the music industry by creating a personal beacon that will guide you through every challenge you encounter
Tried and true methods for increasing your list of music industry contacts
How to create relationships with the media that inspire journalists to write about you over and over again
Publicity techniques for making you totally memorable in the eyes of the media
How to write attention-grabbing headlines that will get your news releases noticed ... and used
How to create your own Branding Identity Statement (BIS) — one sentence that clearly describes who you are and what you sound like
How to use blogging, podcasting and social media to spread the word online
The number one mistake artists make that causes them to leave money on the table (avoid this one at all costs)
Tips for inspiring mailing list sign-ups and increasing your fanbase
"A great course. Loved everything!"
"A focused, heartfelt, and high-value presentation. You two make an
excellent team." -Jeep Rosenberg, www.jeeprosenberg.com
"Thank you for all the great advice. I just want to say how wonderful it is that you share your years of experience with others. I walked away inspired, with a much better grasp of what's involved in promoting myself as a musician." -Wil Deynes, www.myspace.com/wildeynes
"It was great to have Bob and Ariel together in the same room sharing their music, marketing, and publicity expertise. I learned new tips that I hadn't thought of and I look forward to trying them out."
-Carla Lynn Hall, www.carlalynnehall.com
"A great course by some of the nicest people I've met in a long time." -Sunset Gardener, The Space Pirates
"I took more notes than I ever did in college." -Rachel Lassar, intern at a major music management firm
"Loved everything. Thank you so much!"
-Bryan Danna , www.bryandanna.com
PLUS you'll get a BONUS WORKBOOK written by Ariel and Bob, packed with useful information, including ...
Ariel's step-by-step guide to formatting a perfect press release
Worksheets you can use to craft your own powerful music PR plan
Bob's secret file of effective press kit examples: press releases, bios, tour date announcements, fact sheets, cover letters, one sheets, and more
How to write great, newsworthy headlines and subheadlines that will demand media attention
The most effective ways to build your email list and inspire raving fans
An awesome article by Rob Safuto on how to use podcasting to promote your music
Bob's classic article on how to unleash your online music PR assualt
You'll also get dozens of links where you can post your press releases, alert the media and fans about your tour dates, and build your online presence.
---
About Your Bootcamp Instructors:
Ariel Hyatt founded Ariel Publicity in 1996. Her company has since publicized thousands of dates for touring bands, hosted hundreds of special events, and launched countless record release campaigns. An aggressive cheerleader for independent musicians, Ariel Publicity built its reputation by working primarily with indie artists.
Bob Baker is a widely hailed indie music marketing expert, as well as an author, indie musician, and former music magazine editor. His books include "Guerrilla Music Marketing Handbook," "Killer Music Press Kits" and "Unleash the Artist Within." He also publishes a blog, podcast, free articles, and a long-running ezine at TheBuzzFactor.com.
---
To recap, here's everything you get with the Music Publicity Bootcamp home study course:
Four hours (4 CDs worth) of info-packed audio — the best segments from both of the bootcamp sessions
A complete 73-page transcript of the workshop audio (so you can read it as well as listen)
A 70-minute bonus audio collection featuring in-depth music PR Q&A sessions with attendees
A 35-page Bonus Workbook filled with publicity checklists, articles, and music PR resource lists
A 26-page killer collection of media kit and press release samples, including bios, tour date announcements, fact sheets, cover letters, one sheets, and more
If you truly want to increase your PR exposure, get noticed by the music media, save time, and get in front of countless new fans ... than the Music Publicity Bootcamp is for you!
---
Sorry, this resource is no longer available for sale.
Be on the lookout for my new
Music Publicity Insider's Guide coming soon.
In the meantime, check out these other great music marketing resources and subscribe to my free Buzz Factor ezine.
---
THE BUZZ FACTOR, PO Box 43058, St. Louis, MO 63143
Phone: (314) 963-5296 - E-mail: info@thebuzzfactor.com