Bob Baker's The Buzz Factor
Music marketing tips and self-promotion ideas for independent songwriters, musicians and bands.
A veteran booking agent reveals ...

"How to Tap Into
the Lucrative
College Music Market"
Get this amazing money-making resource at a 46% discount for a limited time!
Why settle for low-paying club gigs, when you could be making $5,000 ... $10,000 ... even $50,000 or more playing the college music circuit?
You know the drill. Getting gigs at the obvious, high-profile live music clubs is like pulling teeth. If you can get someone to actually return your phone call or email, you're lucky to get an opening slot ... playing for free.
Even when you work your way up to a headlining slot, the money is nothing to shout about. You play these gigs to stroke your ego and make a few bucks. But it's rarely enough to release you from the bonds of your day job.
There's a better way ...
I'm talking about the lucrative college market, where hundreds of independent acts are making good money and thriving in ways they simply never could playing traditional venues.
Ari Nisman, president of Degy Entertainment, is one of the top college music booking agents in the U.S. He knows the opportunities and pitfalls of this often overlooked market. And now he's baring his soul and revealing all of his college booking secrets for the first time.
What's possible?
One unsigned solo act on Ari's roster grossed $118,113.00 in college shows in one year alone.
Another unsigned, country-rock band from Nashville raised their price from $750 to $2,250 per show in the college market and brought in $34,900 in a four-month period from college dates.
Four showcasing acts Ari represents picked up more than 40 college dates each at college conferences.
My friend John Taglieri, a successful indie musician who has booked many good-paying college gigs working with Ari, sat down with the agent and grilled him for more than two and a half hours.
The entire interview was recorded and is available now -- along with a 54-page transcript of their entire conversation.
Learn the Inner Workings
of NACA and APCA
The key to this lucrative market is tapping into the National Association for Campus Activities (NACA), as well as the Association for the Promotion of Campus Activities (APCA).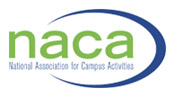 These organizations have regional and national conferences where musical acts of all kinds showcase in front of hundreds -- sometimes even thousands -- of college campus entertainment buyers.
If you do well at a NACA or APCA showcase, you can book dozens of college shows worth tens of thousands of dollars in one fell swoop.
---
Here's just some of what you'll learn
from Ari Nisman:
The nitty gritty details on the submission process for NACA and APCA
How to really work a NACA conference
Learn the lingo: know the difference between a "3 in 5" and a "5 in 7" price
Step by step, what to do during your NACA showcase
How to present yourself to improve your odds of getting booked
What to do in the first 30 seconds of meeting a College Activities Director
How to dress (and not dress), what to say (and not say) at a conference
Knowing the "three levels of interest" and who has the authority to book you
Understanding the two "Price Thresholds"
Negotiation strategies that will help you earn more bookings -- and more money
The biggest mistakes you can make with college gig forms
How a NACA showcase is very different from SXSW
How to land an agent to represent you to the college market
The top six college booking agencies
The most important promo tool you'll need to get an agent's attention
The latest breaking trends in NACA submissions
The surprising truth about setting up a college tour
How to promote your college show dates once you've booked them
Insider secrets to working colleges in Canada and abroad
The latest trends in the college music market -- and what to watch out for
Specific advice for indie acts looking to break into this market
Hot button selling points important to the college bookers who will hire you
---
Ready to start earning $1,000 ... $5,000 ... or $10,000 for your next string of live shows?
Download the entire two and a half hour interview as MP3 files, along with the 54-page PDF transcript. Put the audio files on your iPod or burn them to CDs and listen on the go. Print out the transcript, make notes, and highlight your favorite sections.
All this for only $37.00. Special Offer: $19.95
LIMITED TIME OFFER: For a short time, we'll give you this in-depth audio interview for only $19.95 USD. Think about it. Even if it only led to a single $500 gig, you'd make back 25 times what you spent on it.
That's not a bad return on your investment.
Order Risk-Free!
How to Tap Into the Lucrative College Music Market comes with a Six-Month Money-Back Guarantee. Take up to six months to apply these college booking strategies and decide if they're helping you book more gigs and make more money. If you're not happy, for any reason, just let me know and I'll give you a fast, friendly refund. No questions asked.
To your well-paying college gig-booking success!
-Bob
---
How to Tap Into the Lucrative College Music Market - the Ari Nisman Interview
(MP3 audio & PDF transcript download) $37.00 $19.95 USD
You'll get immediate download access
as soon as your order is approved!
---
Free Ezine
Get Bob's FREE music marketing tips by email -- delivered 3 or 4 times a month! Find out more or subscribe now:
---